About
Who We Are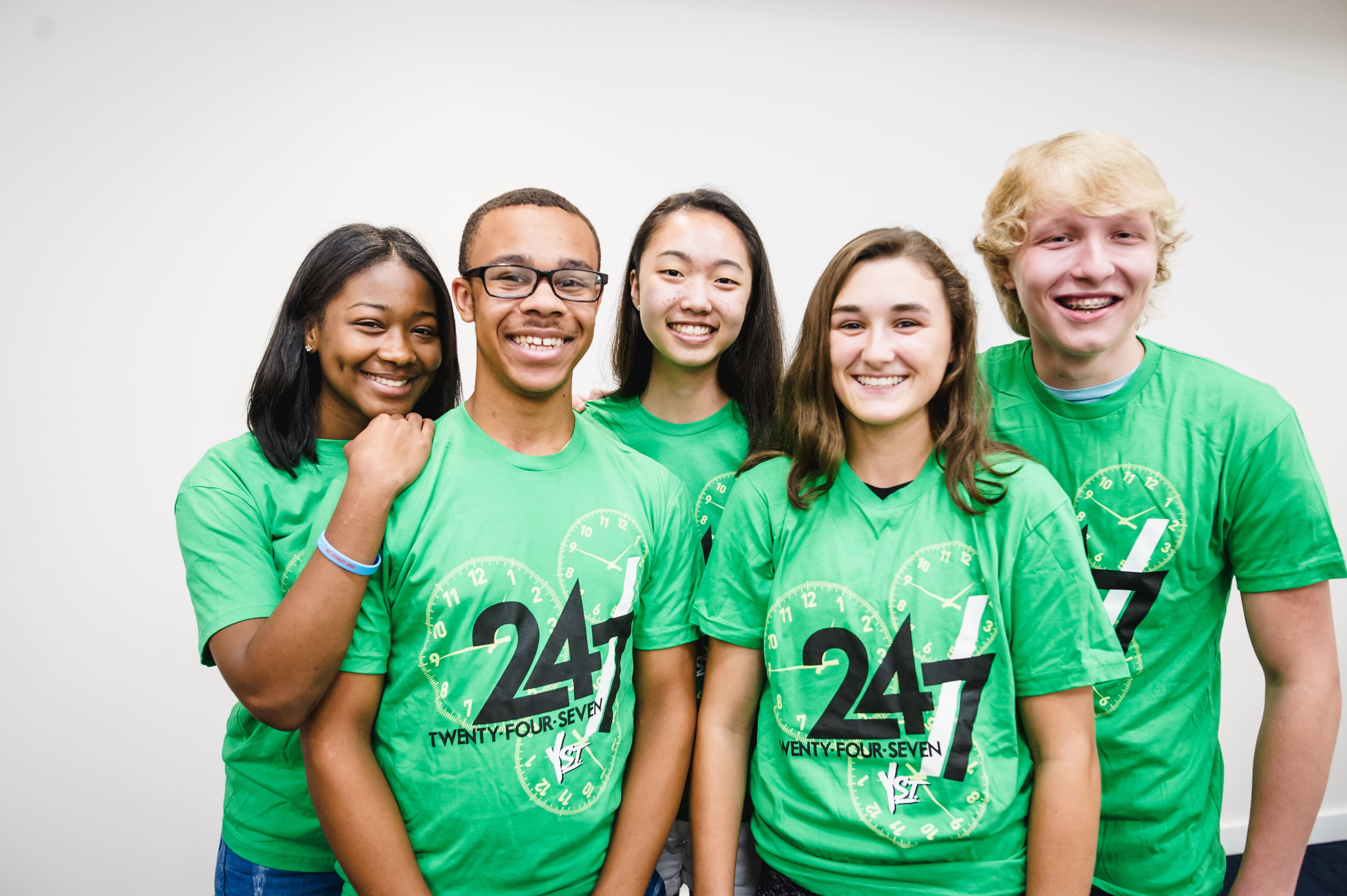 The 24/7 campaign is an initiative to help all schools in Virginia understand, adopt, implement, and enforce comprehensive tobacco-free policies. Comprehensive policies support a school environment that is 100% free from tobacco products — including electronic cigarettes — 24 hours a day, 7 days a week. This type of policy is critical to creating a 100% tobacco-free learning environment for students. For more information about the comprehensive standard, take a look at our comprehensive policy checklist.
24/7 helps school divisions understand what the requirements are for a comprehensive tobacco-free policy; provides support for passing a new policy through the school board; and provides ongoing technical assistance to ensure schools are able to communicate and enforce their policy. 24/7 is invested in helping every Virginia school division protect its youth from the harms of tobacco.
The 24/7 campaign is a program of the Virginia Foundation for Healthy Youth and Y Street, Virginia's largest youth-led movement.
What We Do
24/7 supports school administrators through the complete process of adopting and enforcing a tobacco-free policy at their school. The following components are required to create a 100% tobacco-free environment:
Commitment to a 100% tobacco-free environment: Starting with school administrators and continuing through school staff, parents and students, all parties must be onboard to comply with and enforce a tobacco-free policy
Comprehensive tobacco-free policy: Current Virginia law requires every school division to have a tobacco-free policy, but many policies have loopholes. Comprehensive tobacco-free policies prohibit the use of any tobacco products and electronic smoking devices anytime, anywhere, 24 hours a day, 7 days a week by anyone on the school buildings, on school property, or at any school-sponsored event, including off-site events. For more information about what qualifies as comprehensive, take a look at our comprehensive policy checklist.
Communication: When people know the rules, they are much more likely to comply with your new policy. Communicate your policy not only to students, but to parents, staff and visitors as well.
Compliance and enforcement: A comprehensive tobacco-free policy details the consequences for first-, second- and third-time offenders. It is up to school administration to make sure rules and consequences are consistently enforced.
Cessation and support: Schools must provide referrals to cessation support services to support tobacco users who need help quitting tobacco.
How We Can Help
24/7 offers free support for individual schools and school divisions. Here are some ways we can help – all free of charge:
Analysis of your school division's tobacco policy and recommendations for meeting the comprehensive standard
Free tobacco-free school signage (learn more)
Toolkit with step-by-step advice on implementing, communicating, and enforcing your tobacco-free school policy
Help advocating for and adopting a comprehensive tobacco-free school division policy
School-based events to raise awareness of your school's tobacco policy and conduct an assessment of its implementation – along with an analysis of what's working, where there's room for improvement, and custom recommendations for your school
In-person presentations or training for school staff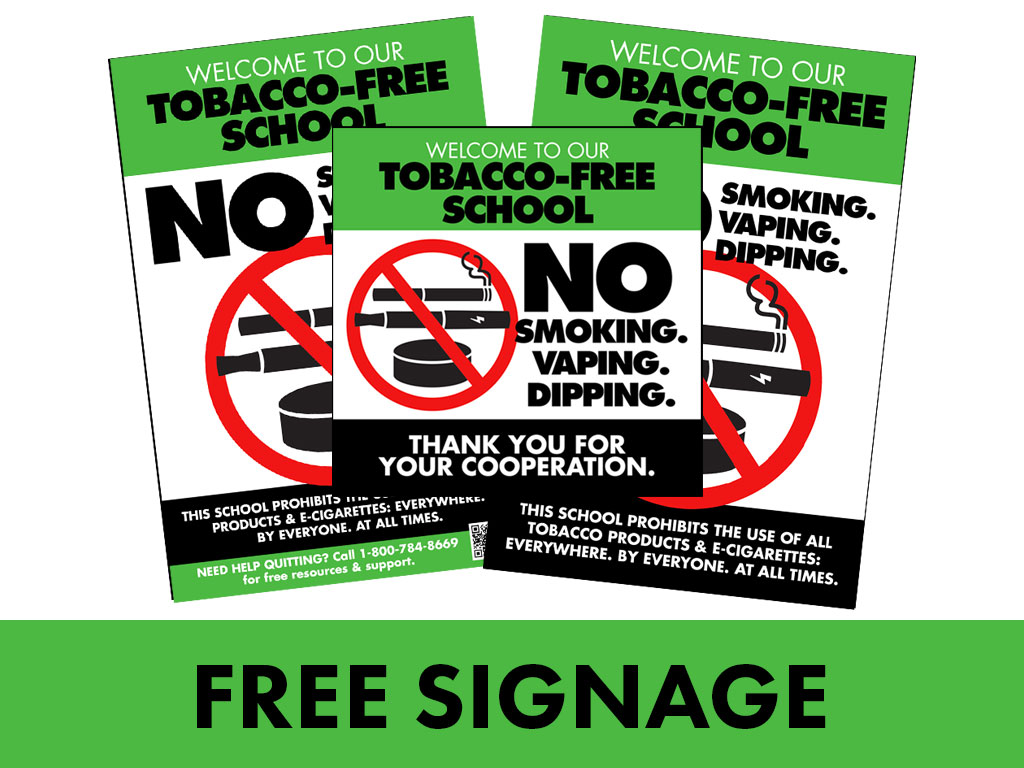 Acknowledgement
This toolkit is based off of the 24/7 New Mexico Tobacco-Free Schools Toolkit, prepared by Santa Fe Public Schools, and the hard work of North Carolina Tobacco-Free Schools. Y Street and the Virginia Foundation for Healthy Youth thank Santa Fe Public Schools and North Carolina Tobacco-Free Schools for their help to create tobacco-free schools.